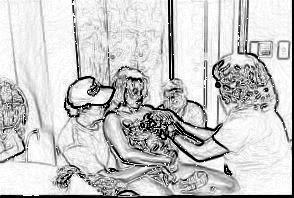 12:51pm...Our baby is born!!! Only I knew the sex of our new baby for a bit. I literally held the secret in my hand until Big Sister could get a peek and announce "BOY!" to the room.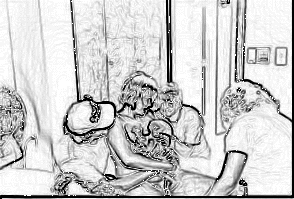 My new little one and I look into each other's eyes for the very first time.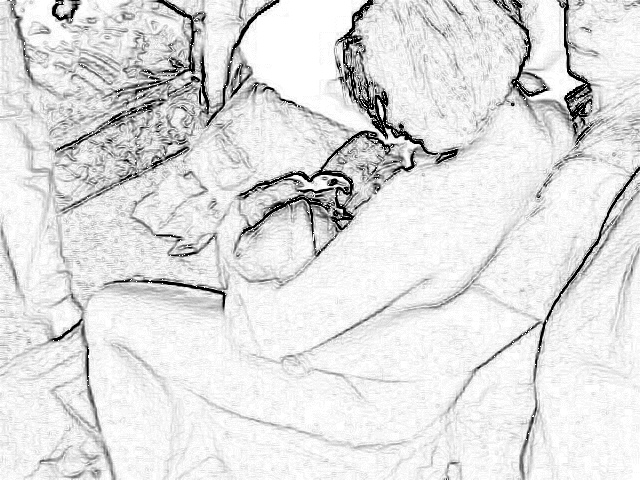 The first nursing....still on the birth stool, still supported by Jeff.