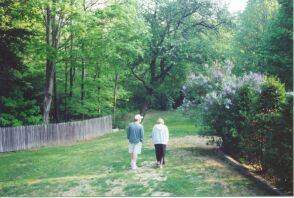 6am, 5 cm dilated and 90% effaced...Going for a walk in the yard. Geese fly over and honk their good wishes, the dew is still chilly underfoot.
On the deck...off on another walk.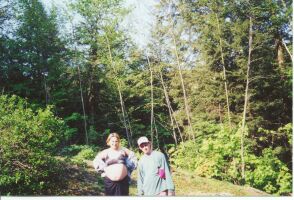 Mik/Doula has us pose at 7cm for a picture!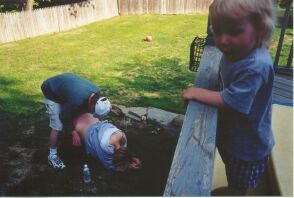 Contraction! Jeff is doing hip compressions and applying a hot rice/herb sack to my back. Big brother looks on!
Rhonda, my midwife, checks Harris' heartbeat while Bo, Rhonda's assistant, looks on with her 6 week old. Big sister helps!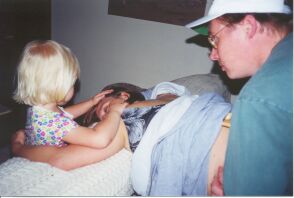 Loved through a contraction........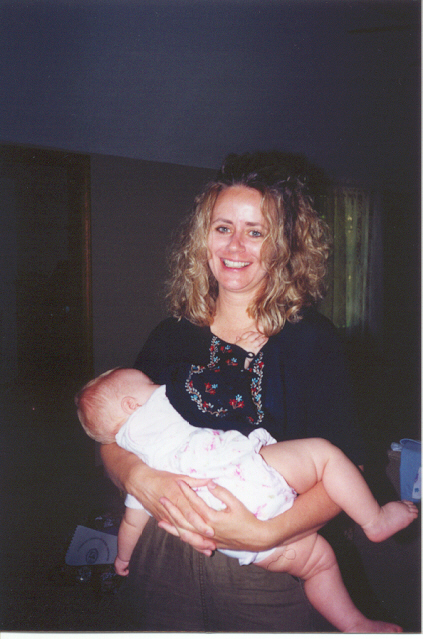 Best friend Monica and her nursling.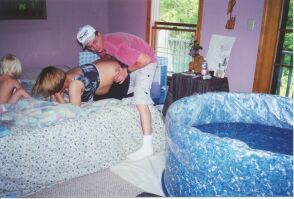 Our bedroom and Harrison's birth place! Birth pool is to the right (I gave birth on a birthing stool, not pictured) and the birth altar is behind Jeff.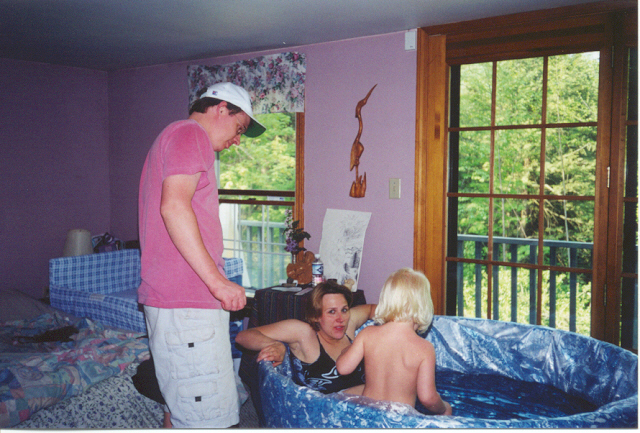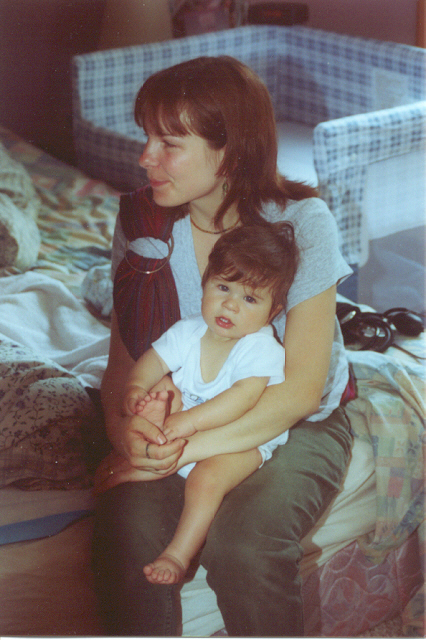 Mik, my doula and wonderful friend...and her nursling.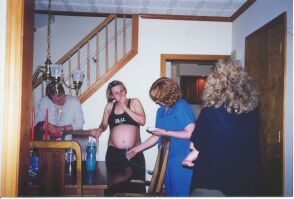 Another heart check...my mom and Monica look on.